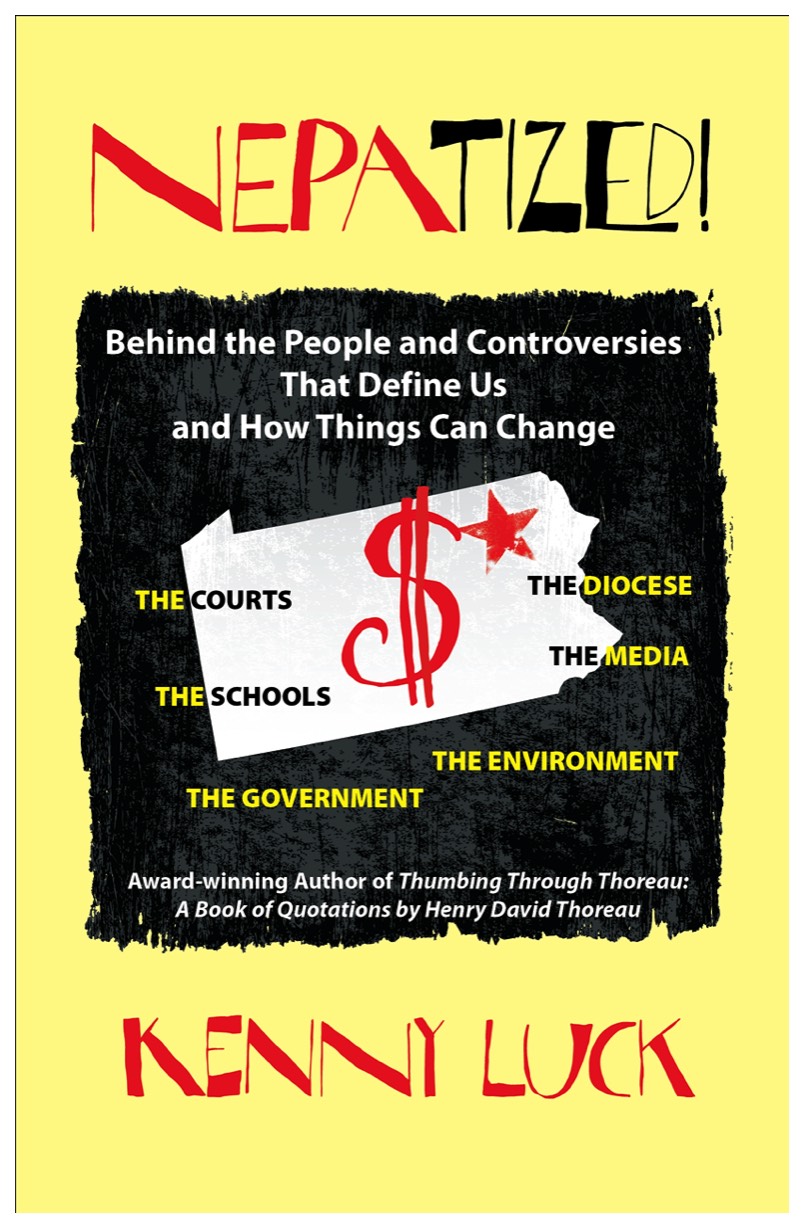 Northeast Pennsylvania: A Hotbed of Political Scandal
Why is Northeastern Pennsylvania a breeding ground for scandal? A local author has an answer, and it lies in the region's history of immigrants and coal-mining.
Since 2008, Northeastern Pennsylvania has been ground zero for presidential politics, the national media, and, above all, fraud. Dominating the headlines are stories of greed, controversy, corruption, and immorality that are rooted in
nepatism
.
Writer and educator Kenny Luck defines his neologism: "
Nepatism
refers to a system of outdated beliefs born among immigrants who were exploited in the coal mines, mills, and factories in the region: Be quiet, respect authority, don't ask questions, and maintain the consensus. The coal is gone, replaced recently by natural gas, but the antiquated thinking remains the same."
NEPATIZED!
investigates the most recent scandals in Northeastern Pennsylvania. With more than 30 interviews with local politicians, media figures, and activists, this book takes a critical look at some of the people and events that have redefined the region. Anti-minority rage, divinely-inspired bigotry, organized crime, corruption in the courts and schools, destruction of the environment, and talk radio's cacophonous diatribes are all part of what the author calls "a spectacle of unequivocal idiocy."
With wit and intellect, Luck's fact-filled exposé explores the region through the people who have helped to mold it: Lackawanna County Recorder of Deeds Evie Rafalko McNulty, former WILK host Kevin Lynn, filmmaker Josh Fox ("Gas Land"), political scientist G. Terry Madonna, union leader Michael Milz, blogger Dan Cheek, and King's College student Justin Vacula tell in their own words the recent story of Northeastern Pennsylvania, their grievances against the status quo, and their roles in making things better.
NEPATIZED!
is a cautionary tale for the rest of the country, but it ends on a positive note. The final chapter recommends eight ways to "de-nepatize" and make real change happen.
Kenny Luck is an author and educator from Wilkes-Barre, Pennsylvania. A graduate of Marywood University in Scranton, Luck holds a Bachelor's Degree in Political Science and graduated with a Master's Degree in Education from the same institution in 2010. He has written for local publications such as The Weekender and Go Lackawanna. His published work includes:
Thumbing Thorough Thoreau: A Book of Quotations by Henry David Thoreau
(2010). Luck teaches writing and composition at King's College and Luzerne County Community College, and was voted "Best Author" 2010 by Electric City readers.


978-1-936936-00-7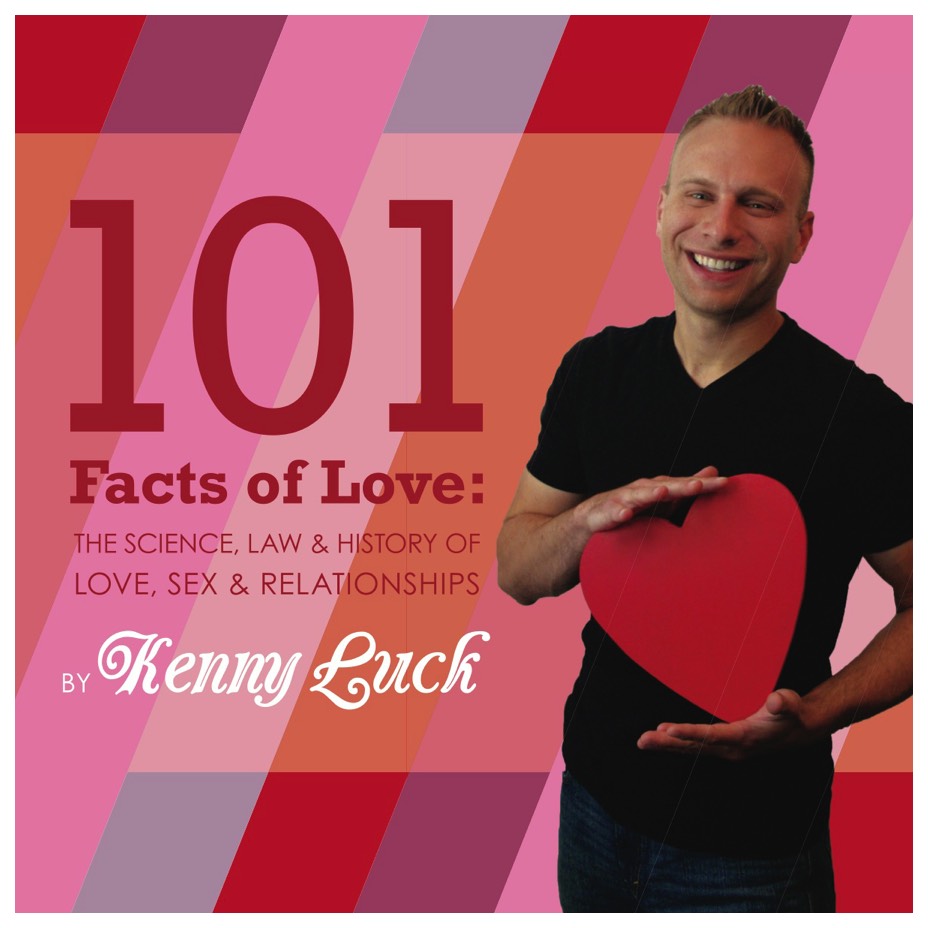 Author KENNY LUCK takes readers on a riveting ride through the science, law, and history of relationships and dating in short easy-to-digest bites. A relationship columnist and master of the love arts, Luck has dug through piles of research, presenting the most relevant and important facts about love and relationships that the world has known.

Did you know... ? • Sixty percent of men and forty percent of women are trying to steal someone else's partner (Fact #5). • In 2010, the online dating industry made $2 billion dollars in the United States (Fact #16). • In Mauritania, West Africa, women eat more than 16,000 calories a day (Fact #100). • Twenty percent of intercourse cases involve people who knew each other but were not in a relationship, and another fifteen percent involve people having sex after first meeting (Fact #13). • The majority of breakups are not mutual (Fact #78). Amusing and informative, and loaded with facts, author commentary, and graphics, 101 Facts of Love delivers all of the information that answers all of your sex, love, and relationship questions.
KENNY LUCK is a journalist and author whose other works include NEPATIZED and THUMBING THROUGH THOREAU. In 2010, Luck was voted "Best Author 2010" by Electric City readers. He lives in Wilkes-Barre, PA, and enjoys yoga, green tea, and Woody Allen movies.



978-1-936936-06-9


Buy it on Amazon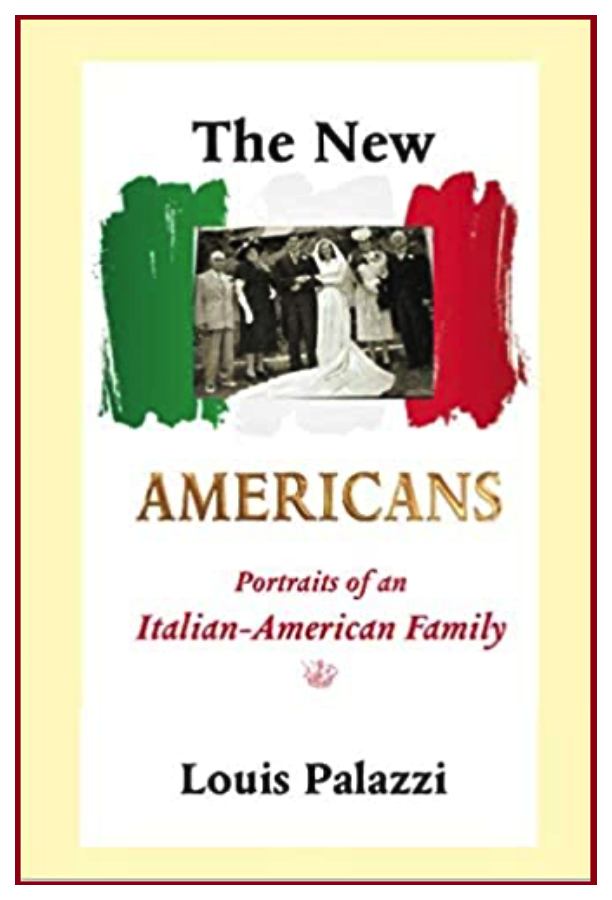 This work offers a fresh perspective on Italian immigration from a family whose origins were predominantly northern. It will explain the events of their lives, in their views, which are unique and vastly different from today's perspectives. They now have all passed away, and with most of them, the stories, perspectives of time and events, and history of what they had to endure to become Americans.

The last one in the author's family, Rosa Uguccioni Palazzi, died in 1985 at the very old age of almost ninety-five. This book is dedicated to the generation of U.S. citizens who were immigrants of the New Immigration, 1880-1920—the first true New Americans.
Lou is the son of Alcida and Louis J. Palazzi Sr. Born in 1954, he graduated from Scranton Central High School with high honors, and was a member of the football, wrestling, and track

In 1976 Lou earned a BA in Social Studies summa cum laude from Ithaca College. He was Grand Marshall for graduation, a member of the Stagg bowl football teams '74 and 75, and Academic All-American. He earned an MA in History in 1981 and an MA in Education in 1984. From 1976 to 2012, he was a professional educator (high school social studies) in PA, NY, and NJ. He was also head football coach in four schools in all three states.
Lou became a Pennsylvania certified Horticulturalist in 1998 and was VP of Palazzi Landscape Gardening 1976-1992. He is currently president of Palazzi Landscape Gardening, the third-oldest gardening enterprise in the USA. He has had numerous articles published in professional gardening journals during the past 25 years.
ISBN 978-1-936936-13-7
Buy it on Amazon
print or e-book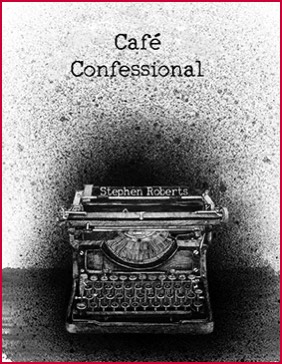 Café Confessional
is a collection of poetry— the telling of personal truths and beliefs. I have lived with the tragic effects of depression and anxiety most of my life, and I have chosen to put into poetry what is difficult to discuss and describe in ordinary terms. The reader will not only gain an intimate look into my life, but also some insight into the human soul. Café Confessional also deals with the issues of male victims of domestic violence. I have a personal experience with the topic and felt it important for male readers to know of this experience. Male victims typically do not speak up, and I hope to be a voice for them.
I wrote most of the poetry at cafés. Most of the poems have an honest nakedness about them, which feels like confessions. The book feels like an in-depth conversation with an old friend, revealing scars and all. It's a conversation you can only have with your closest friend.

Stephen Roberts is an artist and poet living in Drums Pennsylvania. He received his BFA in painting and drawing from the Tyler School of Art in Philadelphia. He earned his MFA at Marywood University in Scranton. His paintings mainly focus on portraiture, and are inspired by his favorite artist
Ivan Albright. After discovering a love of antique typewriters, he purchased a Smith-Corona Sterling from an antique shop. Looking for an excuse to use his typewriter, he gave poetry a try. He likes to write about personal experiences and his observations of what it means to be human.
ISBN 978-1-936936-16-8
Buy it on Amazon
print or e-book